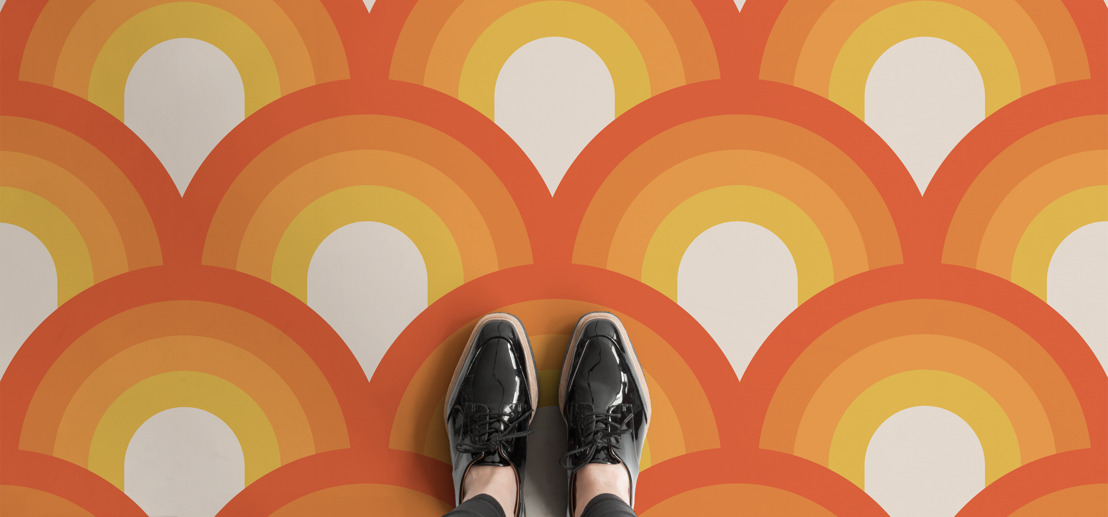 1970s flooring gets its groove back with a contemporary twist
Atrafloor introduces new designs influenced by the eclectic glamour of the 70s.
Vinyl flooring was a staple part of every 1970s home. Much like the fashion of the era, the funky floors were anything but dull. From geometric shapes to patterns inspired by Mediterranean terraces, it was a bold time for flooring.
With a 1970s revival a key trend for 2020, and vinyl flooring trendier than ever before, Atrafloor is bringing a retro flair to the modern home, with six innovative vinyl designs forming the new collection: Funk, Peace, Groovy, Pyschedelic, Boogie and Get Down.
A warm-toned colour palette meets playful patterns to create flooring that wouldn't be out of place on the set of That 70s Show. Fun rainbow stripes, jazzy waves, and groovy shapes take inspiration from the decade's exuberant motifs and colours.
Let your child be the Dancing Queen of their bedroom, or create a Stairway to Heaven with this funky new collection. Take a step back in time and boogie on down with a contemporary nod to the era where disco was born.
Product Details
Designs are available at: https://www.atrafloor.com/vinyl-flooring/pattern-vinyl-flooring/retro/
All flooring is made-to-order and priced at £59.00 per square metre.
For further information please contact [email protected]
---
Leila Jones PR Executive, Atrafloor