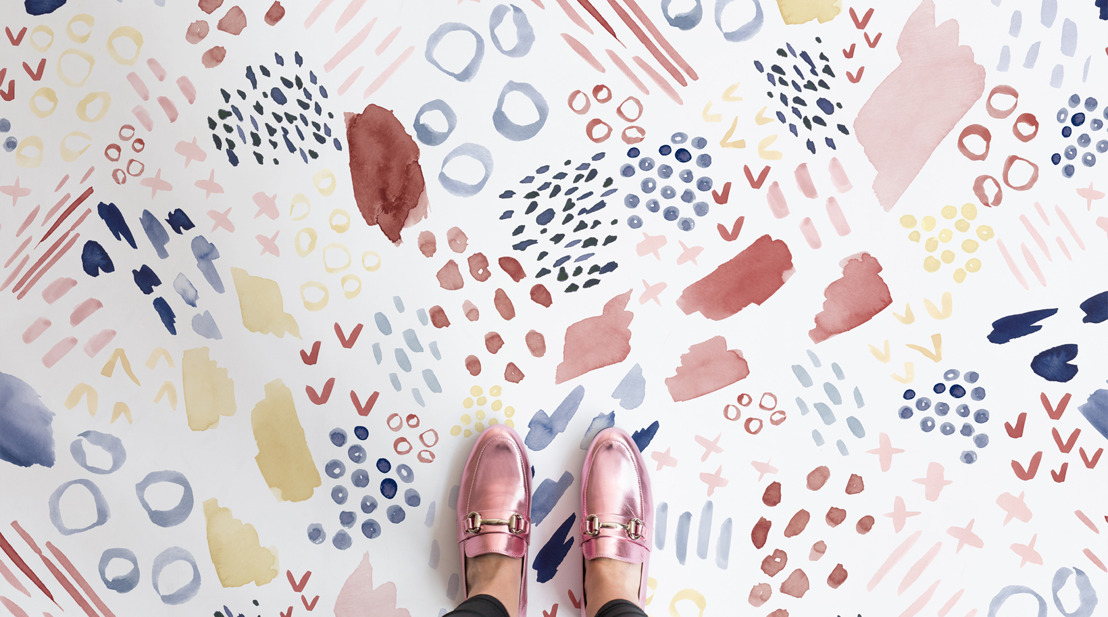 Abstract Watercolour is summer's most playful flooring trend
Summer flooring just got abstract with the new watercolour designs from Atrafloor.
Terrazzo has been a huge flooring trend for a while now, but just in time for summer, there's a new trend on the block: abstract watercolours. Atrafloor's latest collection is soft, playful and modern.
Atrafloor is bringing a realistic painted effect to flooring, with six brand new designs: Jotter, Gem, Artist, and Dab in three colour ways.
Painting with watercolours is popular as a creative pastime associated with mindfulness, and the new collection certainly sparks feelings of calm.
With a summer-approved colour palette consisting of blues, yellows, reds and pinks, these designs are the perfect compromise between bold and geometric, with raw brush strokes, speckles and circles.
Vinyl flooring is popular in bathrooms - usually the smallest room in the house, you can be bolder with decor choices, and using patterns and colour feels less daunting. The Abstract Watercolour collection is perfect for bathroom environments, with the relaxing, mellow, colour palette.
Jess Howard, designer of the collection said:
"The new abstract watercolour designs are a playful approach to flooring, using watercolour brush marks to create fun designs in a sophisticated, soft primary-colour-inspired palette."
Product Details
Designs are available at: https://www.atrafloor.com/vinyl-flooring/pattern-vinyl-flooring/
All flooring is made-to-order and priced at £59.00 per square metre.
For further information please contact [email protected]