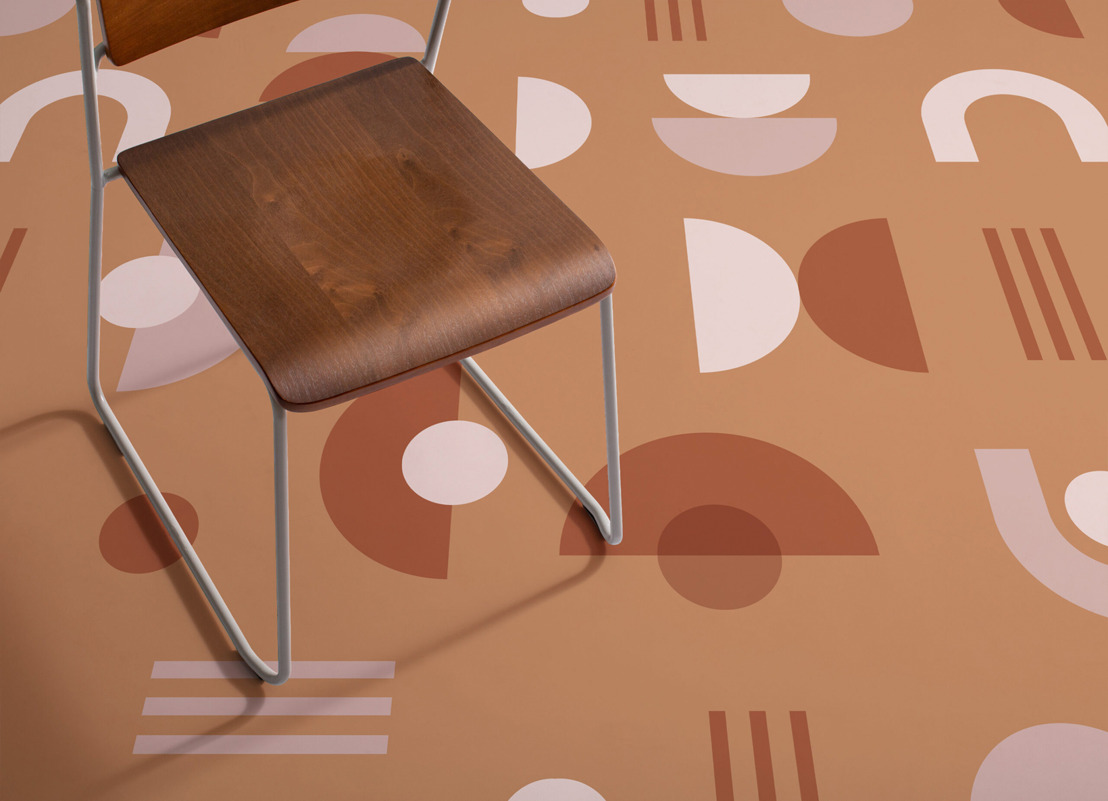 Atrafloor releases Earthy Geometrics Collection
Get the mid-century modern aesthetic with Atrafloor's latest capsule collection, Earthy Geometrics.
Mid-Century design has had something of a revival ever since Mad Men came on to our screens in 2007. More recently, this glorious era for interiors has set the stage for Netflix's The Queen's Gambit. The aesthetic is synonymous with clean lines and simple shapes. The latest collection from Atrafloor ties in the simplicity of mid-century shapes with modern, earthy colours to create three striking designs.
The three designs in the Earthy Geometrics collection are Joost, Itten and Hartwig. Joost is the perfect design to warm up a space, with a mixture of orange, terracotta and pink tones. The design places geometric arches, semi-circles and lines into a satisfying pattern. Itten is a lighter alternative - a light pink background with a neutral palette of beige and terracotta with rich navy. Lastly, Hartwig is a deep teal colour with shapes and lines in burnt orange, pink, off-white and navy. All of the designs are the ideal bridge between Mid-Century design and contemporary aesthetics.
Lauren Kavanagh, designer of the collection says:
"We have always loved mid-century modern design but it can be tricky to bring it into a 21st century home. This collection combines contemporary earthy tones with shapes that are reminiscent of Bauhaus. Whether you're a Mad Men fan or more recently, hooked by The Queen's Gambit, the Earthy Geometrics collection is a great way to introduce mid-century modern to your home."
Product Details:
Joost, Itten and Hartwig are all available to purchase here: https://www.atrafloor.com/vinyl-flooring/pattern-vinyl-flooring/geometric/
All flooring is made-to-order and priced at £59.00/$69.00 USD/€71.00 per square metre and is suitable for homes and commercial use.
For further information please contact [email protected]
Leila Jones PR Executive, Atrafloor