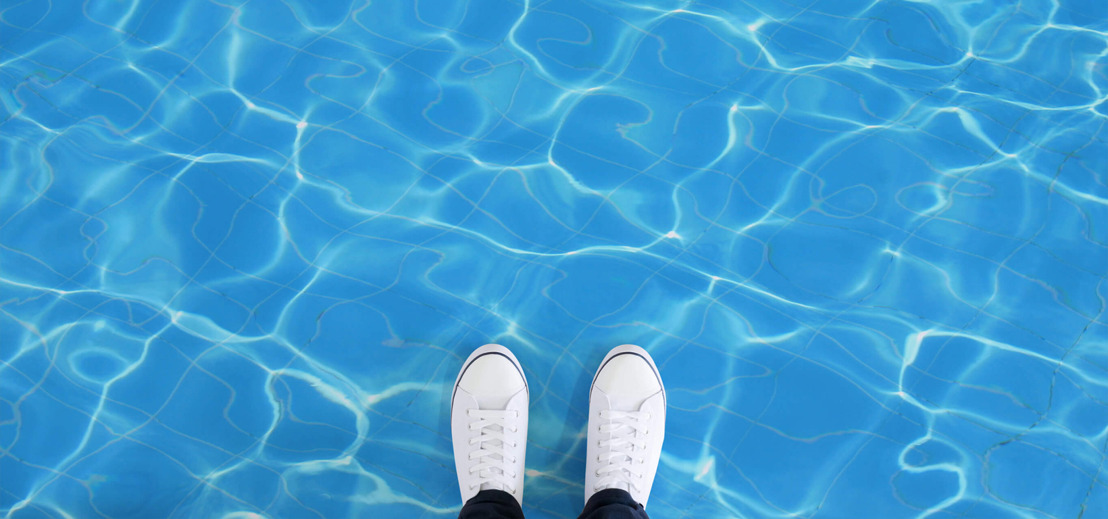 Summer at your feet with Atrafloor's wanderlust designs
Atrafloor's poolside villa collection will transport you to another place.
With the world settling back to normal, travel is on a lot of people's minds. If like a lot of people, your plans have been put on hold, you can treat your wanderlust with some new home décor. From Portuguese villas to inviting bodies of water, Atrafloor's poolside villa vinyl flooring collection has you covered, whatever your plans.
The designs in the collection take their inspiration from sunny climes. Imagine you're back at the pool with the blue hues of Pool, the lush green grass of Lawn and the dreamy sky of Clouds.
Chic villa aesthetics are always trending, and summer 2020 is no different, thanks to the soaring popularity of the series Normal People, where the characters visited a stunning Italian villa that was over 150 years old. The new Atrafloor summer collection is a nod to the patterns usually found in such properties around the world. Marrakech combines traditional Moroccan circular mosaics with a bright and modern colour palette. Lisbon uses Portuguese tiles in a unique way, printing them onto a hardwearing durable vinyl floor. If jewel tones are your thing, Agra combines stunning deep watercolours with Islamic geometric patterns. Azulejos is perfect for turning any space into a Mediterranean paradise, with a classic blue, white and orange printed tile pattern.
Vinyl flooring is enjoying a comeback in the interiors space, thanks to its reputation for fun, bold patterns and high durability. The new collection can transform your home and lift spirits with statement, light-hearted, colourful flooring. Step into summer!
Product Details:
Pool, Lawn, Clouds, Marrakech, Lisbon, Agra and Azulejos are all available here: https://www.atrafloor.com/shop/
All flooring is made-to-order and priced at £59.00 per square metre.
For further information please contact [email protected]