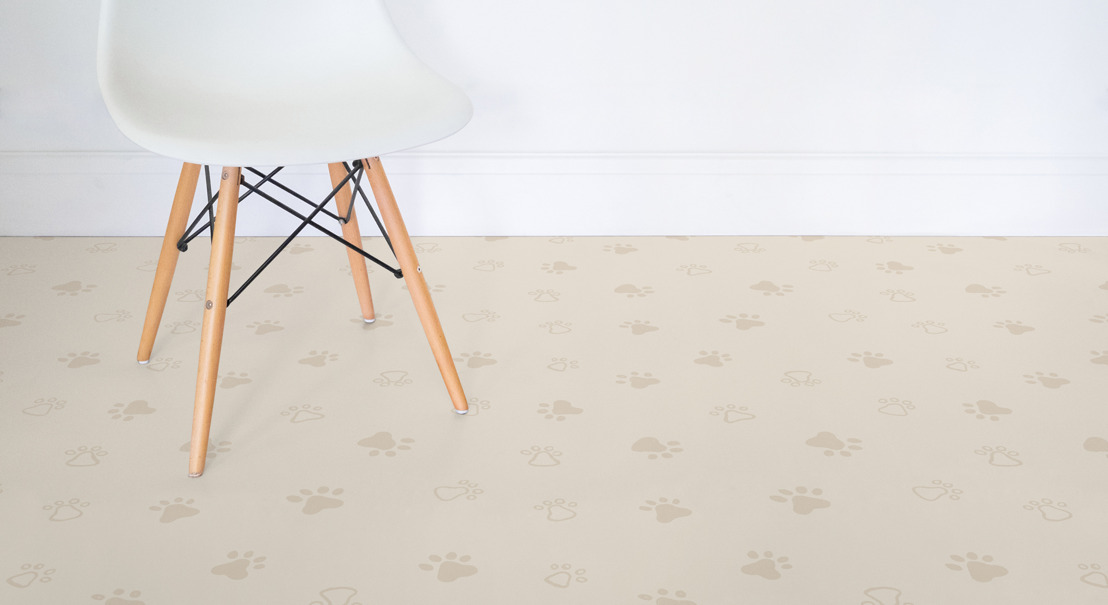 This paw print flooring is perfect for pet owners
Atrafloor have designed a new set of playful paw print floors that are perfect for design-conscious pet owners looking for a robust flooring to create a space to be proud of.
The pattern provides a pitter-patter of paws made permanent as a flooring, and is a fitting design idea for homes where four-legged friends can be found.
The flooring would be a welcome addition to any kitchen, and is a particularly charming design choice for the small areas of the house we dedicate to pets, such as around a food bowl, doggy door or cat flap. The paw pattern would even make a fun flooring option for a hallway, laundry space or child's playroom.
Atrafloor is made from highly-durable materials that protect against daily wear and tear, making it an ideal flooring solution for the stomping ground of those real life muddy paws.
The Paw design features a subtle print and can be custom-made in any colour.
Product Details
This design is available at: https://www.atrafloor.com/vinyl-flooring/kids/
All flooring is made-to-order and priced at £59.00 /m2.
For further information please contact [email protected]

Anna Fell PR executive, Atrafloor