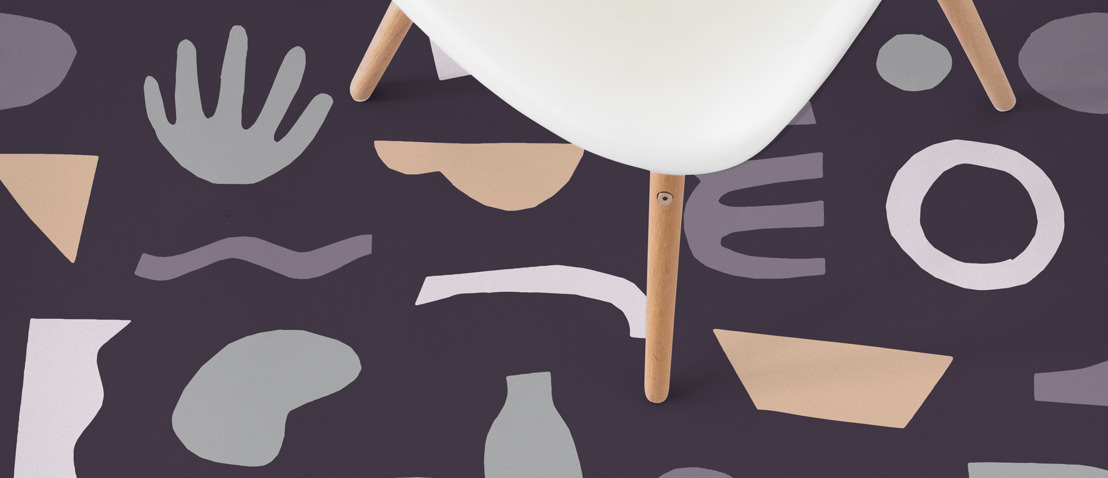 Vinyl flooring makes a comeback with trend-led designs
Houzz found in their 2020 kitchen study, vinyl flooring takes the number 3 spot for the top trends on the rise.
Atrafloor has been bringing high quality vinyl flooring for design-minded people to the spotlight in recent years, providing robust materials with playful prints and patterns for those wanting to personalise and elevate their space with unique design choices.
A set of new abstract designs for floors has been released today by Atrafloor, inspired by Henri Matisse's famous cut-out artwork. This mini collection joins Atrafloor's ever expanding range of modern, custom-made flooring designs.
Make a home a bit more Matisse
These three quirky designs were all formed by a spontaneous method of creatively cutting blocky shapes from coloured paper, and they each have distinct colour palettes that will appeal to different people and spaces.
Form is full of earthy clay and terracotta tones, with some stand-out slate blue pieces, which would be ideal for styling a warm and welcoming kitchen or bathroom area.
The Carve design pairs deep, cool purple shades with soft teal and sand colours, which will invite dark tones into interior design in a way that feels fresh and modern. It's an interesting choice for a closet or small living room floor.
Finally, Cut features a mix of pastel pops and toffee tones that give a child's bedroom or charming kitchen corner a sweet and stylish look.
Product Details
The three new designs are available at: https://www.atrafloor.com/vinyl-flooring/pattern-vinyl-flooring/
All flooring is made-to-order and priced at £59.00 /m2
---

Anna Fell PR executive, Atrafloor